The housing market has been as hot as the day is long. Are we finally beginning to see a cooldown?
Although the housing market is still expected to favor sellers, we may be at a tipping point. Prices have risen so dramatically that buyers appear to be backing off, and home sales seem to have slowed.
Market Temperature Is Relative
Even with slowing sales, we still see bidding wars and cash offers over asking price. These will likely continue, especially for valuable properties in desirable locations. What we are seeing now is probably a softening of the housing market. Days on the market for properties is increasing, the amount of price cuts are going up, and properties are sitting for a bit longer, especially if they are not the crème de la crème. All this is thanks to a decrease in demand.
Lack of Affordability Is the Coolant
After experiencing a housing surge through the pandemic, the number of mortgage purchase applications appears to be close to pre-pandemic levels. According to a new Redfin study released earlier this week, home sales fell 1.2% from May to June, the largest drop at this time of year on record since at least 2012. In June,­­­­­ we entered a new phase of the housing market; home sales cooled because prices have increased beyond what many buyers can afford.
Builders Still Deal With High Material Costs
In the meantime, builders struggle with supply shortages, elevated costs for building materials — particularly lumber —  which has skyrocketed to more than 500% above its January 2020 level. While lumber prices have decreased slightly, those relative "savings" have not yet been realized by remodelers, builders, or consumers yet.
Bullish Builders?
Why are Builders & Developers being so bullish while unemployment ticks up? Because they recognize an opportunity when they see one. Here are two key factors:
Home price growth in the last 12 months: 15-20% year-over-year growth, according to K. Schiller, gives builders an opportunity to profit by selling new homes while demand is hot, and
Interest Rates are relatively low: It is easier and more affordable to get financing for newly build homes.
Housing is not a "Recession-Proof" Market
Is the housing market immune from the effects of other sectors of the economy? Not exactly. In an effort to support the economy in the face of the COVID-19 pandemic, the government chose to intervene, by means of the following:
Foreclosure and Evictions moratorium: preventing those economically impacted by the pandemic from losing their homes. (expiration at end of July)
Extended Unemployment assistance: to give financial support for those whose jobs may have been lost due to the pandemic.
Stimulus Checks: to lend financial support for the general economy at large.
Lower interest rates: the US Treasury has been buying mortgage-backed securities, creating artificial demand to drive down interest rates.
These factors have made it hard to see the effects of the US having lost 6 million jobs from the nation's pre-covid levels.
However, not all areas in of the US economy have grown much over the last year. In fact, during the job losses, the accumulated debt, and the decline in legal immigration due to COVID, fundamentally, the demand for homes and apartments is not increasing that much. However, the permitting of New House & apartments and the construction of these is increasing a lot to help give relief to the housing shortage that we have been experiencing for several years. The increased inventory may also help bring balance to an overheated market.
Need a hand navigating the housing market?
If you are interested in buying a new or next home, refinancing your current home, or looking to fund a renovation, Benchmark is ready to be in your corner.
Contact your local Benchmark branch. Contact us today for personalized information. Call me yourself or request a call from me. WeI would be honored to provide you with our famous excellent service.
Benchmark brings you home.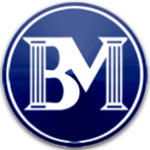 ---
Sources:
https://www.nahb.org/news-and-economics/industry-news?q&sortBy=relevance&sortOrder=asc&page=1
https://www.ghba.org/news/
https://www.nar.realtor/
https://reventureconsulting.com/insights/
https://www.housingwire.com/category/mortgage/
https://www.housingwire.com/category/real-estate/housing-market/